Accountability in the workplace and employee engagement go hand in hand. It's impossible to sustain a high level of engagement without fostering an accountable culture within your company. Imagine if one team member gave 110% while another barely pulled their weight. Eventually the high performing team member loses the incentive to give it their all, resulting in an overall dip in productivity across the board and eventually employee satisfaction and retention. No one wants that for their business. No, you need your staff to take responsibility for their contributions. You need to encourage accountability. And you can, with OnRamp. From integrating new employees to retaining valuable members of the team and creating a communicative environment, we provide the tools to help ramp up accountability and employee engagement.
Get Started

Main Heading
Feedback
Communication is vital in an open, accountable and engaged workspace. Our system encourages two-way communication, giving employees the option to supply feedback on any of the content you share on your portal. Having this platform to start the conversation helps your staff voice their concerns and ideas, making everyone feel invested in the process.
Engaging Content
OnRamp is purpose-built to ensure the learning experience is an easy and pleasant one. Various multimedia inclusions of videos, pictures and text help with better understanding of content, improve motivation and make your training more engaging. OnRamp has full support for familiar types of Microsoft Office documents.
Onboarding
Assimilating new employees into an organisation is often a crucial element in developing a team that's productive and high-performing. Understanding the company's culture and knowing your role within the business plays a huge part in employee engagement. OnRamp ensures the onboarding process remains streamlined, comprehensive and accessible to every new hire, giving them access to company policies and procedures, and introductory training.
Retention
Organisational socialisation, ongoing training and a culture of accountability promotes a higher level of commitment and confidence within a company. An empowered, driven workforce who's given room to grow, naturally works harder and stays longer within a company.
Heading goes here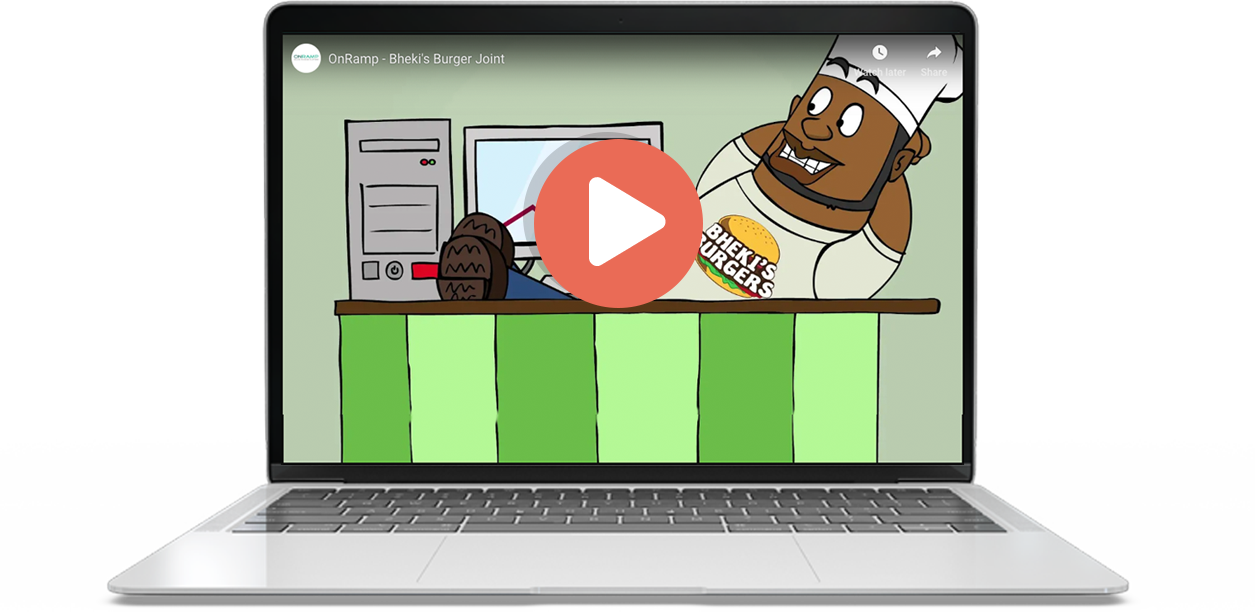 Clients we work with