Managing your system of people and processes to ensure your organisation is operating at optimal capacity while managing risk and complying to rules and regulations is a mammoth task. OnRamp consolidates your information, storing all your compliance and governance policies and procedures in one place, making it easy to organise across your company.
Get Started

Main Heading
B-BBEE
As a proficient online training tool, OnRamp enables companies to effectively train staff for B-BBEE purposes. Thanks to the platform tracking and storing every user interaction with your training in one place, submitting data for your B-BBEE audit becomes a quick and pain-free process. When you think about it, B-BBEE compliance has never been easier.
Policies and Procedures
Often company policies and procedures get filed in a dark and dusty room, never to be seen again. Not with OnRamp. Using our platform, you can digitise all your compliance and governance documents and make them readily available to your team. What's more, the system stores all your user activity, making it easy to see who has and who hasn't interacted with the company's processes. This makes it ridiculously easy to manage company rules and regulations across the whole business.  
Regulatory Compliance
With OnRamp, you have the tools to manage your compliance with relevant laws and regulations, such as the Protection of Personal Information Act, the Payment Card Industry Data Security Standard and Occupational Health and safety standards. You can compile all the information regarding necessary policies, send to your team and track their engagement.
Security
Data security within the workplace is a major concern in this day and age with its skilled hackers and phishing schemes. OnRamp keeps your data safe and provides a platform to raise security awareness amongst your employees. By using the training, testing and policy documents, companies can deliver informative content to their employees outlying security risks, test their understanding of the content and get digital sign off of their understanding.
Heading goes here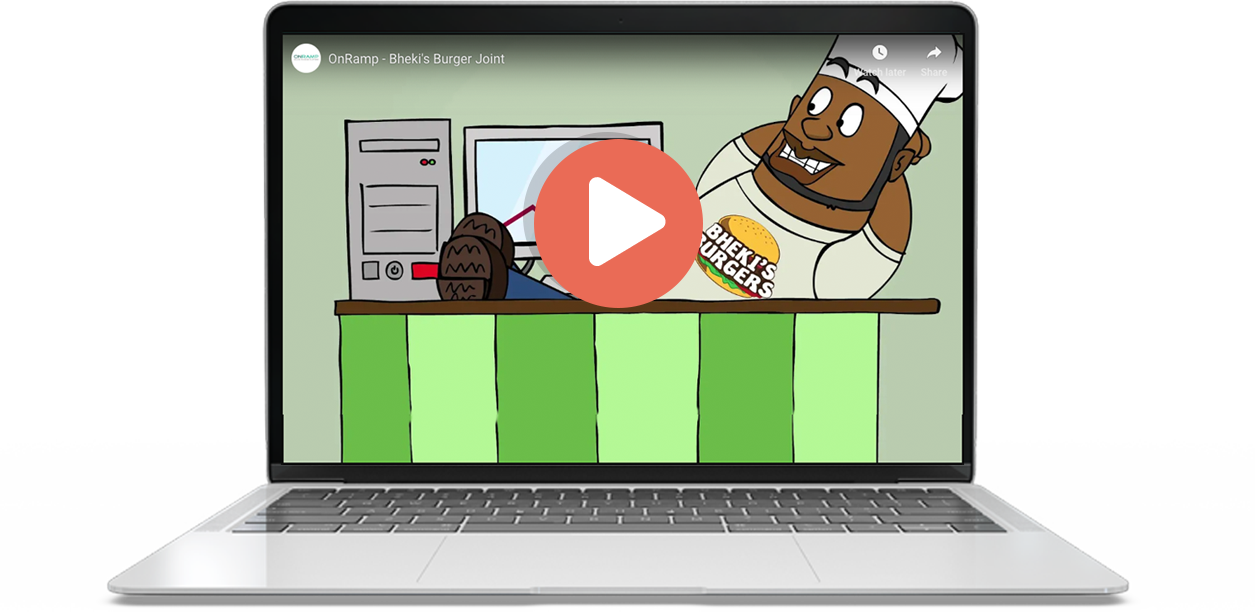 Clients we work with